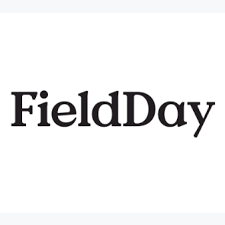 Our range of hand-made natural products have been carefully selected.
A boutique Irish company selling stylish, scented products for over 10 years. Field Day Ireland natural wax Irish candles are hand poured and infused with beautiful bespoke scents. Field Day Irish Soap is triple milled and is available in  4 signature scents. Enjoy Field Day fragrances all over your home with drawer liners, diffusers, sachets & fresheners.  
Tinahely Farm Tea Towels
Our personalised Tinahely Farm tea towels are poli-dry tea towels produced by Samuel Lamont and Sons. The Lamont poli-dry tea towel is renowned for its durability & absorbency. It will wash and wears well and provides years of use with the correct care. Samuel Lamont & Co Ltd is a family owned business which has been manufacturing and supplying a wide range of household textiles for almost 200 years.
We are still stocking our favourite products – read on!