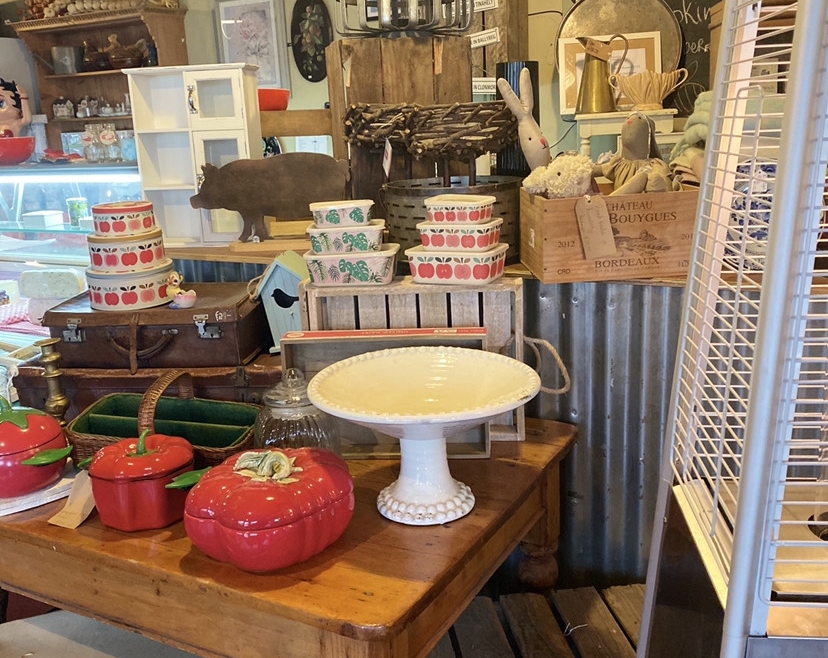 Welcome to our Farm Shop
Here at the Tinahely Farm Shop we have brought together a wonderful selection of Artisan Foods, our own jams and chutneys, farm shop cheese, bread, cakes and more.
We pride ourselves on selling only what we like and what our family have tried and liked. We stock a lot of home made produce and locally sourced food.
The Beautiful island of Ireland has produced some of the worlds best food products and we love sharing our selections with our visitors.
Here is just a sample of what we are currently stocking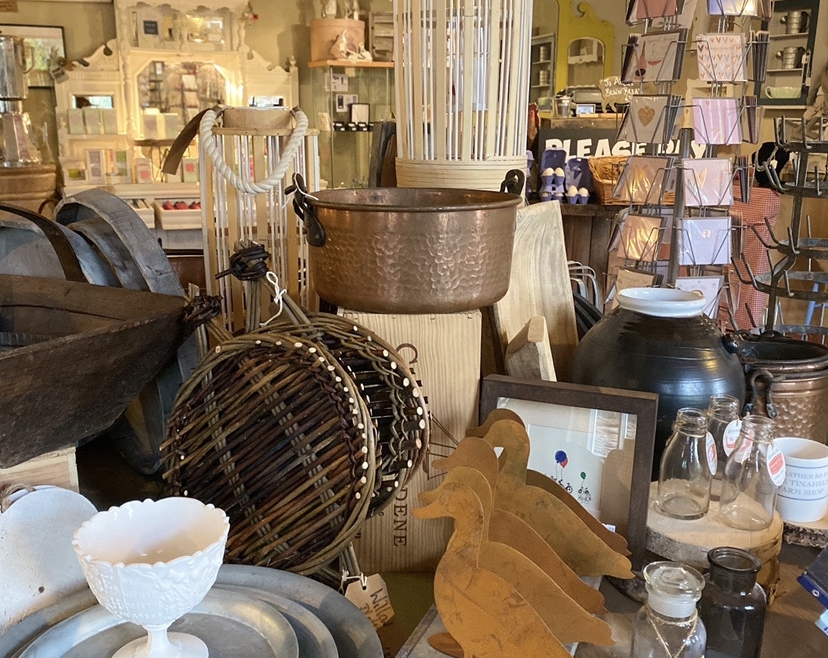 Ballyminane Mills stone-ground flour
Coffee House Lane hand roasted coffee
HighBank organic Products
Hadji Bey's Turkish delight
West Wicklow Organic potatoes
Gold River Farm Organic leaves
Garden of Ireland - Handmade Chocolates
– and lots, lots more for your to delight in!
As well as Artisan Foods in Tinahely Farm shop we also sell a wonderful selection of Antiques & Vintage items – anything from Furniture to China Cups & Saucers, it really depends what comes in – so don't be surprised by what you find.
We have a wonderful mix in the shop and also we sell high ends crafts and gifts, beautiful rugs, cards from Kilcoe Studio in West Cork and Burren Flower Fairies stationary.
You won't be disappointed with what you find browsing our Shop – there really is something for everyone!!